Non-commercial work, only individual practice
My own exercise challenged me to complete the process to create
an explainer video.
Check out the case study below.
Florida Power & Light (FPL) is making it easier for EV owners in Florida to charge their vehicles. My idea is to create an explainer video that highlights the features of their program. 
To understand what the FPL Evolution program is communicating
I studied their website.
The FPL EVolution app allows you to easily locate FPL EVolution charging stations and charge your vehicle. Download the app, available for iOS and Android
After studying the FPL EVolution website. I sketched some ideas and came up with a script and then I hired a voice-over artist on Fiverr.
Step 3. Design / Moodboards
After researching several visual styles I landed on some simple visual metaphors that I believed conveyed FPL's message. I selected a reference style that seemed appropriate. 
I settled on a flat, graphic look to convey the concept. ​​​​​​​(see: Design Style Frames)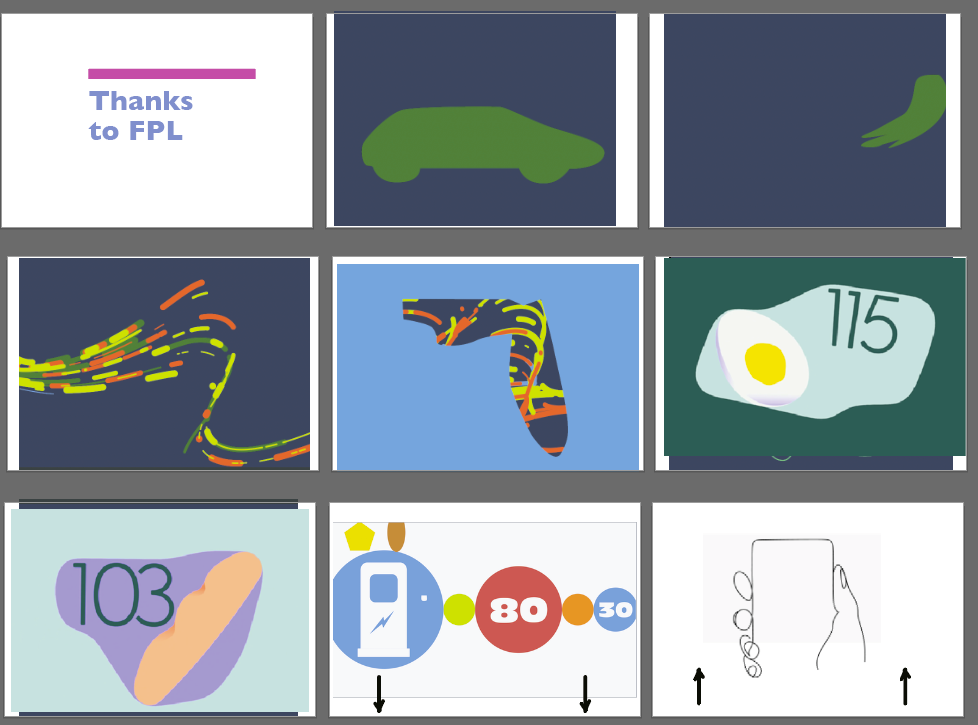 I came up with a simple metaphor for the smiley face charger and included clever transitions to keep the video moving.
Now it's just putting it into After Effects
I challenged myself to learn new animation techniques. The learning never stops, although I did enjoy this process.